Mahogany veneer for astonishing looks

The beautiful grain of mahogany makes it an excellent choice for veneering or furniture construction. Mahogany veneer can also bring a touch of class to an otherwise everyday look. We also offer many other woods and veneer as well, and all are the finest selections available. The many different types available include:
Assortments
Burls/Crotches
Edging
And more!
Or, for a a more varied veneer solution, check out our Basic Veneering Kit Extra tough wood finishes
Extra tough wood finishes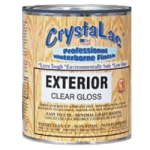 If you're looking to finish your makings with materials that will protect for years, Constantines.com has the perfect items. By following our "Finishes/Refinishes" link, you'll have access to an impressive selection of different extra tough wood finishes, including polyurethane, shellac, waxes, oils, lacquers, specialty finishes, and many more. These different choices come in various sheens that can add dazzling looks to furniture, hardwood trim, musical instruments, or any other piece of furniture. Please let us help you with your woodworking projects, whether you're planning on using the items listed above, or any other item available at our store, like our wood finishes. Our knowledgeable staff will gladly provide you with the information you need to achieve stunning results. Contact us toll free or via email. Thanks for stopping by.