First quality rough cut lumber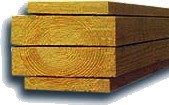 You've come to the right place for quality, raw lumber that allows you unlimited possibilities. You'll be satisfied with our kiln-dried rough cut lumber that's sold by the square foot. You'll be shocked at the many different available woods, including ash, basswood, maple, butternut, bubinga, and many more. Plane and cut some of our exotic hardwood lumber into any shape or size you'd like. These woods are perfect for sculpting, turning, furniture making and more. Also, please see our selection of beautiful cabinet veneers.
Attractive cabinet veneers

Our expansive inventory includes many woodworking veneer choices that can be used in a variety of projects. No other exotic hardwood dealers offer such an incredible selection of veneer and veneering materials.. Constantines.com has the world's largest veneer selection, and the many different options in this category ensure that you will produce excellent results. Find burls, dyed/imitation, edging, flitch, peel-n-stick, and more. No other exotic hardwood dealers offer such an incredible selection of veneering materials.
Exotic hardwood dealers can't compare
It may be possible to find other woodworking stores on the world wide web, but no one can compare with Constantines.com. Not only do we have the world's largest selection of cabinet veneers, but we are also exotic hardwood dealers, offering rare woods for special projects. In addition, our abrasives, adhesives, upholstery, tools, accessories, rough cut lumber and more make us a complete destination for any type of woodworking project. If you would like to have periodical updates about our store, please sign up for our mailing list. Thank you for choosing Constantines.com.